Alternative Name:
SILCS Diaphragm
Active Status:
Active
Project Phase:
Limited Market Availability
User:
Female
Mode:
Non-hormonal
Delivery Method:
Barrier
Duration Type:
Short-acting, Pericoital
Description:
A one-size-fits-most silicone barrier method.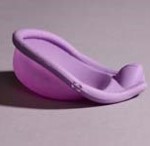 Print
Product details
Inactive material:
silicone
Potential Multi-Purpose Technology (MPT):
Yes
Regimen:
single
Duration:
Single use
Developer:
PATH, CONRAD, SILCS, Inc., Kessel Marketing & Vertriebs GmbH
Considerations
Considerations:

Does not require pelvic exam to fit diaphragm.
Silicone material will allow device to withstand high temperature and poor storage conditions.
Potential to use as delivery method for microbicide gel.
Acceptability studies show no major difference in user preference between Caya and vaginal gel applied with prefilled applicator.
Status
Project Stage:
SRA/WHO PQ Approved
Status Details:

Received US FDA approval in 2014. Marketed in more than 20 countries. Available throughout Europe and in Canada.
Additional Information
Additional Information:

PATH website: http://www.path.org/news/press-room/688/

Product website: https://www.caya.eu/en/

Beksinska M, Greener R, Smit J, Maphumulo B, Mphili N, Kilbourne-Brook M, Coffey PS. (2018). A randomized crossover study evaluating the use and acceptability of the SILCS diaphragm compared to vaginal applicators for vaginal gel delivery. AIDS Behavior. 22(1):127-132.